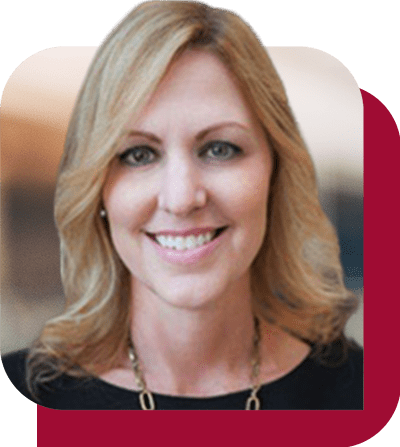 Chief Human Resources Officer
Kristen Allgor is a seasoned human resources executive with a proven track record of leading organizations through change and building high-performing teams. Previously, Kristen served as the Vice President of Human Resources at Allergan for seven years. At Allergan, she held various roles including business partner to the commercial, finance and technology teams. In this capacity, she led teams through multiple mergers and acquisitions and implemented a global compensation platform for the company.
Prior to Allergan, Kristen held executive human resources roles at Bausch Health, Pfizer, Virgin Mobile and PepsiCo. In these roles, she focused on implementing best-in-class compensation and benefit programs.
Kristen holds a B.A. in Psychology from Western Michigan University and a M.A. in
Human Resources from Michigan State University.
I am proud to be part of an entrepreneurial company where all colleagues have the opportunity to create value, influence change, and impact results. For anyone who wants to join this fast-paced company, it will be a unique career-building experience.