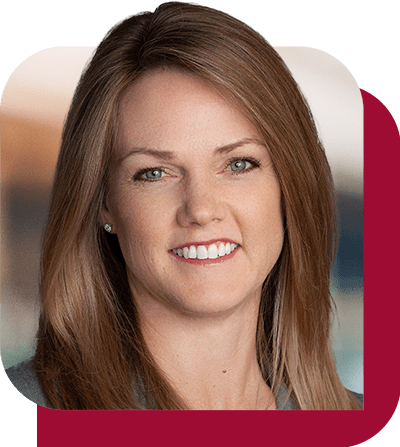 Susan is a financial and accounting leader with more than 20 years of diverse experience strengthening corporate financial strategy, efficiencies, and controls. She's been an integral part of Melinta's financial and accounting team since 2016.
Before joining Melinta, Susan served as Corporate Controller at Textura, where she oversaw the accounting function and played a lead IPO role with responsibility for centralizing accounting functions post-acquisition.
Before Textura, she held leadership roles at Orbitz Worldwide, Inc., where she directed global technical accounting processes. And before that, Susan managed the SEC reporting and revenue functions at Facet Biotech and PDL BioPharma.
Susan began her career in public accounting at Ernst & Young, where she worked with a diverse client base ranging from large, public international SEC engagements to development-stage enterprises.
She holds a B.S. in Business Commerce from Santa Clara University and is a certified public accountant.

Melinta is well-positioned for growth and financial sustainability, the two things that will help us maintain our momentum and take big steps forward. It's exciting to think about what our future holds and the success we'll achieve.