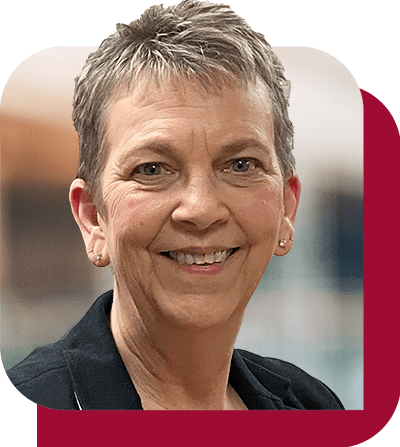 Vice President, Manufacturing and Supply
Technical Operations, Supply Chain, Quality
Kelley Ford is a forward-thinking technical leader in the pharmaceutical industry with a depth of experience across the product lifecycle for analytical, drug substance, and drug product. She's been an integral part of Melinta's success since 2016.
Before joining our team, Kelley served as Director of Manufacturing Science & Technology at AbbVie, where she managed the technical operations and third-party manufacturing process for specific product lines.
Previous to that, she held several technical operations positions at AbbVie/Abbott. For nearly 20 years, she was intricately involved in the development, manufacturing, and lifecycle support for several globally marketed pharmaceutical products.
She began her career at Sandoz as a process development chemist.
Kelley holds a B.A. in General Science from the University of Iowa, a B.S. in Chemistry from Elmhurst College, and a Ph.D. in Organic Chemistry from Northwestern University.

We don't just create life-changing pharmaceuticals. We create value, innovations, a focus on under-served patients and disruptive shifts in markets where we know there's a better way forward.